Quite some time ago I was approached by the lovely Tiomi about doing a collaboration with
Makeupbee
and
Velour Lashes
, and as you can imagine, I jumped at the chance! I LOVE LASHES!! So I've been so excited about doing this post and have eagerly awaited the arrival of the mail man every day since...Today he came, and let me tell you, I could have kissed him! My beautiful new lashes were well worth the wait!!
Love the packaging, it's so cute! It's got a kinda retro Hollywood vibe :)
Let me start my post by telling you a little bit about Velour Lashes...
"With a blink of mink, celebrities like Jennifer Lopez and Madonna have made mink lashes the hottest new beauty craze."
But if you thought they were an unatainable luxury reserved only for the elite think again! These lashes may be favoured by the A list, but the beautiful
Mabel & Angela
, founders of Velour Lashes, have made it their mission to bring this trend to the masses.
Handmade from 100% Mink fur (don't worry no harm was done to the little Minkies, this was the first thing I checked) these babies are the business!! They are Natural looking, lightweight lashes that can be used up to 25 times! Yes. That's right. You heard me. TWENTY-FIVE TIMES!! These lashes are not like any others I own. They're really soft and shiney, and dare I even say natural looking but with plenty of Oooomph. They have a really thin band for easy application and comfortable wear, and they are beautiful. You may be tempted to think they're a little bit pricey. But when you compare them to Synthetic lashes, mine usually cost around £6 or $9 to my American friends and I'm lucky if I get 3 uses out of them, the cost is actually less. Whats also great is that there is a wide range of styles, and they do both top and bottom lashes too.
I chose a set called
'Lash In The City'
which retail at around £40 or $64.99 and I was asked to create a look for them. I knew I wanted these ones straight away because not only are they gorgeous, but they are also named after one of my fave shows :)
So anyway, enough chat! Here's the lashes along with the look I created...
I didn't want to do anything to OTT as I wanted the lashes to be the main feature...
I really do love these lashes, so much so I didn't want to take them off. Probably because I didn't even feel like I had any on! Let me just say though, these babies are BIG! But those of you that know me know I like dramatic lashes so they were right up my alley. But if you fancy something a little bit smaller check out their range of
designs
, because Velour lashes really do cater for all. They also have great step-by-steps on how to
apply
and
care
for your new Mink lashes so you can wear them again and again! Your definitely going to be seeing more looks from me using these little beauties :D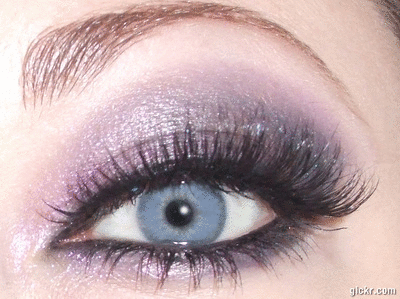 Make your own animation
I'd really like to say a huge Thank you to Makeupbee and Velour Lashes for letting me be a part of this collaboration :D
Anyway, hope you like the look. I'll be back soon with my new series :D
Speak Soon xx